Description
BEST PRICING
FREE SHIPPING
HIGH QUALITY
20'X12′ NEW Camping Blue Instant Family Cabin 3 Room Large Sealed Tent 12 person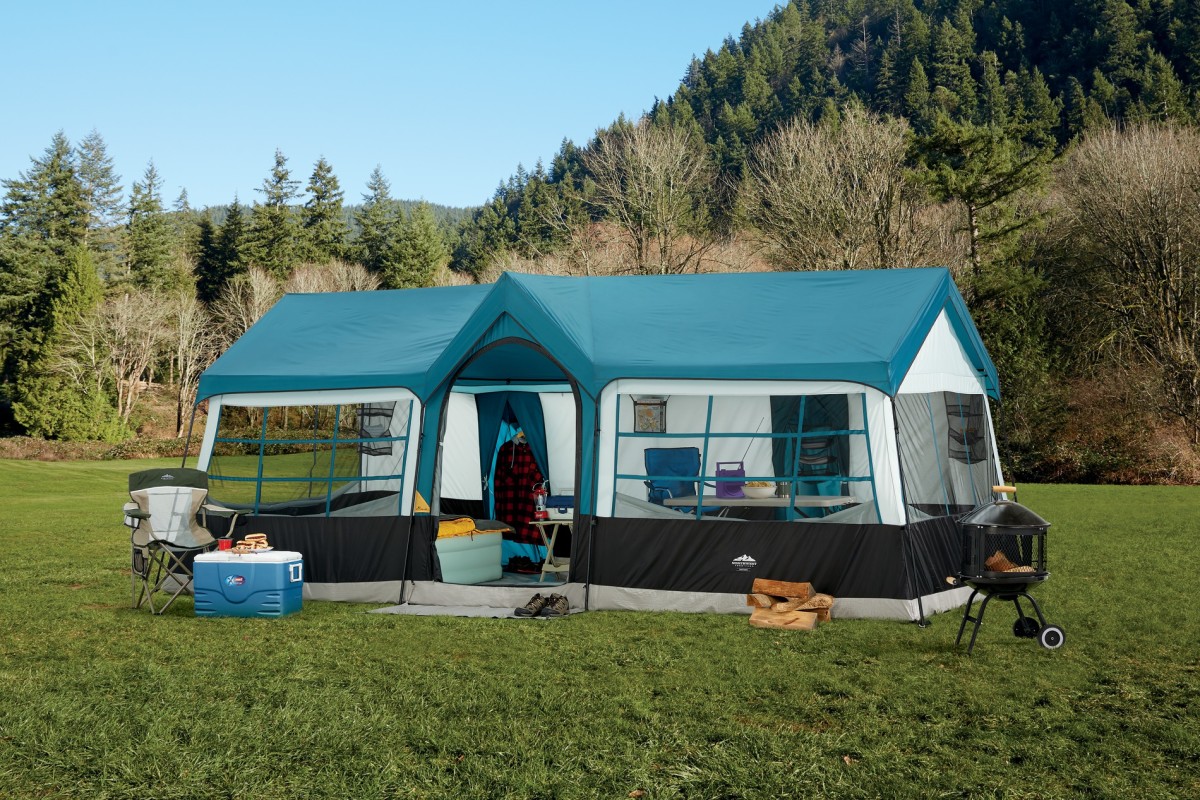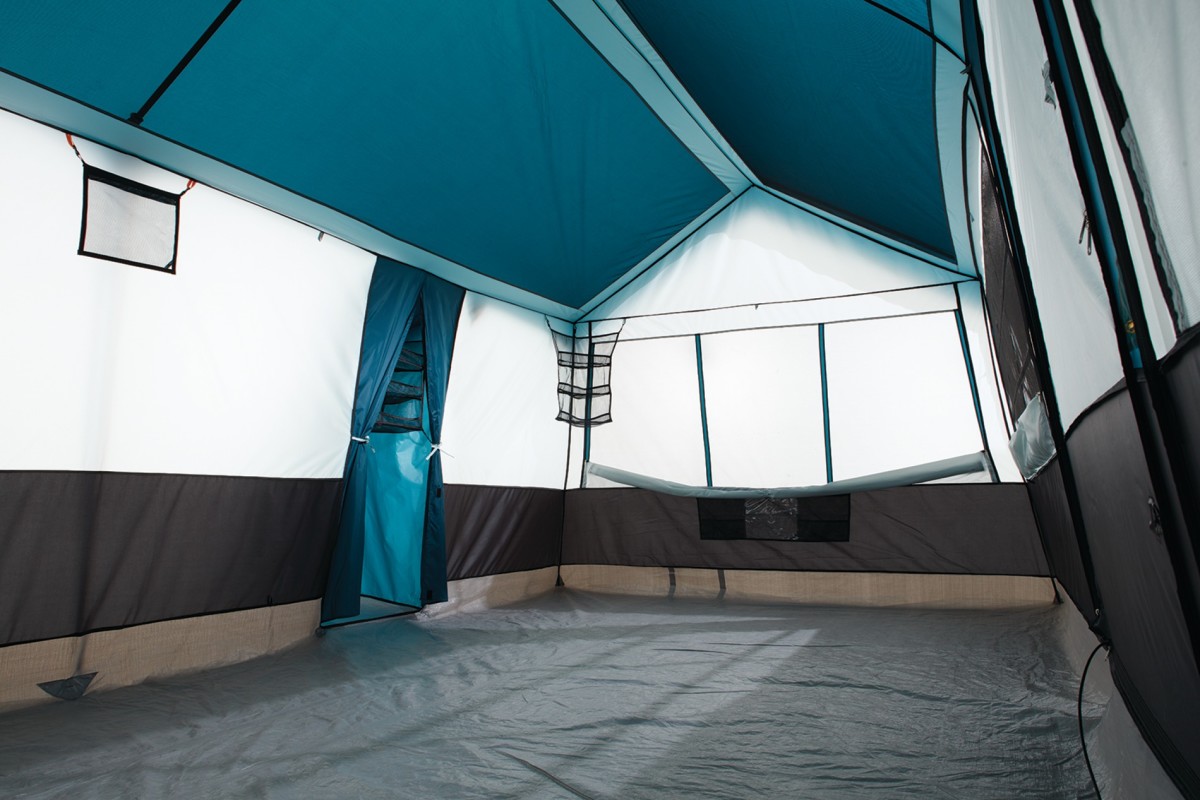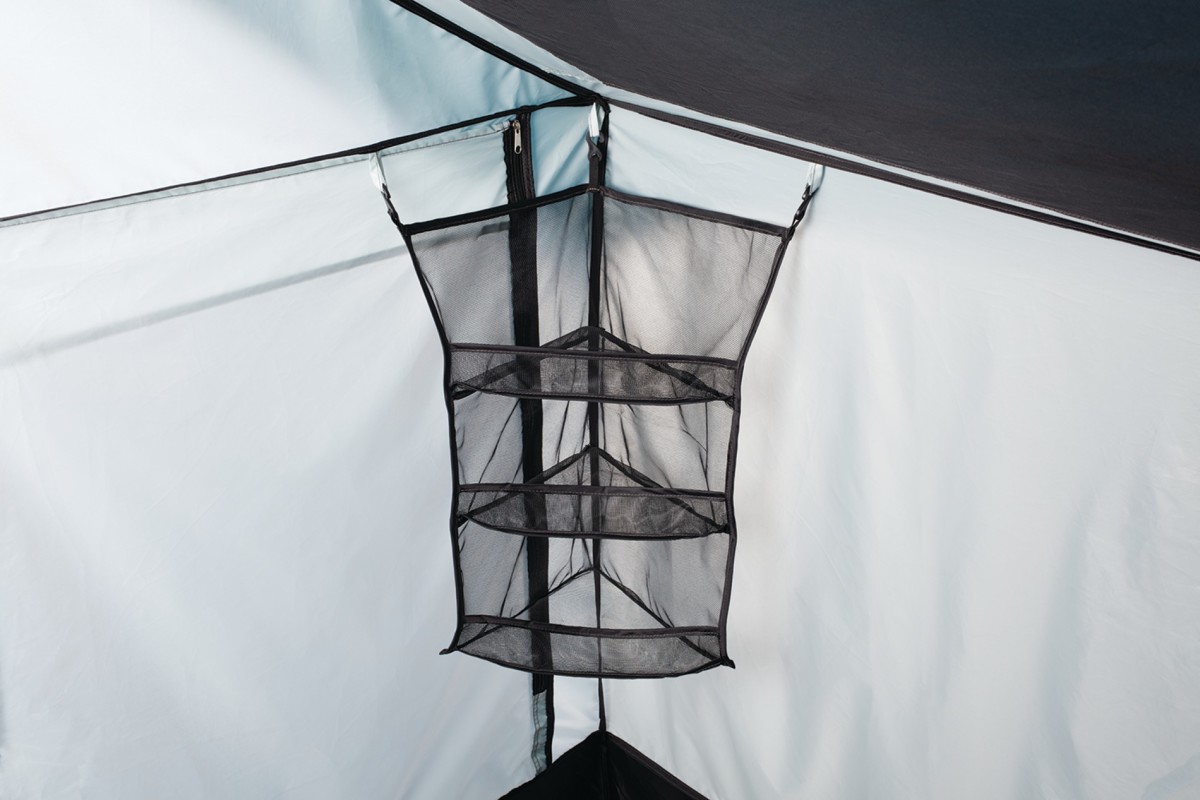 DETAILS
With its grand spacious cabin comfort design, the Grand Canyon 12-person tent feels more like a house than a tent. Divider curtains can be used to make the tent 3 rooms for added privacy and two full size closets provide great storage and organization. Setup is a breeze with color coded, chain-corded steel poles and quick connect frame hubs. With 4 huge oversize inside zip windows and full mesh roof there's plenty of venitliation through-out the tent for comfortable camping. Nights are brighter with a convenient remote control light and 2 wall storage organizers include a smart tablet display pockets. When it's time to go home, the Grand Canyon packs up into a durable, expandable wheeled storage bag for easy handling.
Shipping
Shipping is FREE to all addresses other than APO/PO boxes in the lower 48 states. Our stock all ships from our US-based warehouses.
Shipped via USPS or UPS (depending on location and package weight) Unless stated otherwise, all orders will ship within 24 hours of your payment being processed.
Check our feedback to see the great reviews of FAST shipping we offer.
Payment & Return
PAY SAFE: PAYPAL PAYMENT IS ACCEPTED
We offer a 30 day return policy for our products.
We stand behind our products.
Items can be returned for exchange or full refund within 30 days from the date you receive your merchandise.
We are not responsible for any purchase after this 30-day period.
Return shipping is the responsibility of buyer unless the return is a result of our mistake .
We will pay for shipping replacement back to you if an exchange is requested.
If you have any questions please contact us through "Ask seller a question" link.
We will respond within 1 business day or less.
All returns must be done within 30 days of the date of purchase.
Please note that we cannot give refunds after the 30 day limit has expired.
When sending in a return, please note that it can take up to 7 business days for the return to be processed.
We do our best to process as quickly as possible.
DELIVERY TIMES
Domestic lower 48 free shipping is expedited. We have many different shipping locations depending on the product you buy and the shipping location that you choose.
We try to ship most items within 24 hours of payment Monday-Friday. Most orders are in transit for two days but some may take longer. If you have a specific time frame please contact us before you make the purchase.
Feedback
Thank you for shopping with us !
100% satisfied customers. It says it all.


Grand Canyon 20′ x 12′
Feedback
From Buyer
Date/time
Very happy with my purchase. Thank you!
f***********o ( 125 )
2017-03-01
13:32:53
Very very fast delivery only positive over the seller
4***********6 ( 391 )
2017-02-21
13:54:24
Item received within a week of purchase. Looks great.
m***********n ( 195 )
2017-02-17
01:14:58
Awesome item! FAST ship; great communication++Highly RECOMMEND Seller++AAA++
b*****5 ( 1312 )
2017-02-15
00:12:35
-:¦:- .•:*¨¨*:•. -:¦:- OUTSTANDING -:¦:- .•:*¨¨*:•. -:¦:- E-BAYER-:¦:- .•:*¨¨*:
l****************s ( 3122 )
2017-01-18
10:56:57
Would use again! As described,shipped quick,packed well, Thanks M.
o*****3 ( 830 )
2017-01-09
07:55:40
Thanks
c****7 ( 948 )
2017-01-06
21:06:03
Great ebayer fast shipping
****3 ( 358 )
2017-01-02
18:35:10
Thank you! good!
x*******a ( 370 )
2016-12-31
04:18:47
GREAT transaction, fast shipping, thanks for your professional service AAA+++
g***************0 ( 57 )
2016-12-28
21:24:04
Very professional, incredibly well packaged and wrapped. Thank you
p*******1 ( 227 )
2016-12-28
11:13:21
GREAT Service and excellent communication, Thank You AAA***
g***************0 ( 57 )
2016-12-21
22:19:38
Fast shipping. Nice item, well packed. Good communication. AAAAA+++++ Merci !
s**********s ( 1792 )
2016-12-20
01:42:39
thanks
m*************t ( 61 )
2016-12-18
23:50:38
Package arrived safely, quickly. Awesome transaction. Shalom and l'hitraot!
o******n ( 86 )
2016-12-15
20:09:20
Thanks although the coin was not the same year as in the photo
b*******s ( 301 )
2016-12-08
10:16:25
Thanks although you did not send the same coin as in the photo תשעא
b*******s ( 301 )
2016-12-08
10:13:10
Excellent eBayer!!! Thanks for a fast shipment!
s********n ( 412 )
2013-01-31
18:01:56
Objet recu tres rapidement en excellent etat. Je recommande ++++
m*******a ( 394 )
2013-01-28
11:47:12
good
p*********1 ( 275 )
2013-01-16
03:25:46