Description
Best Portable Outdoor RV Camper Camping Shower Propane Tankless Hot Water Heater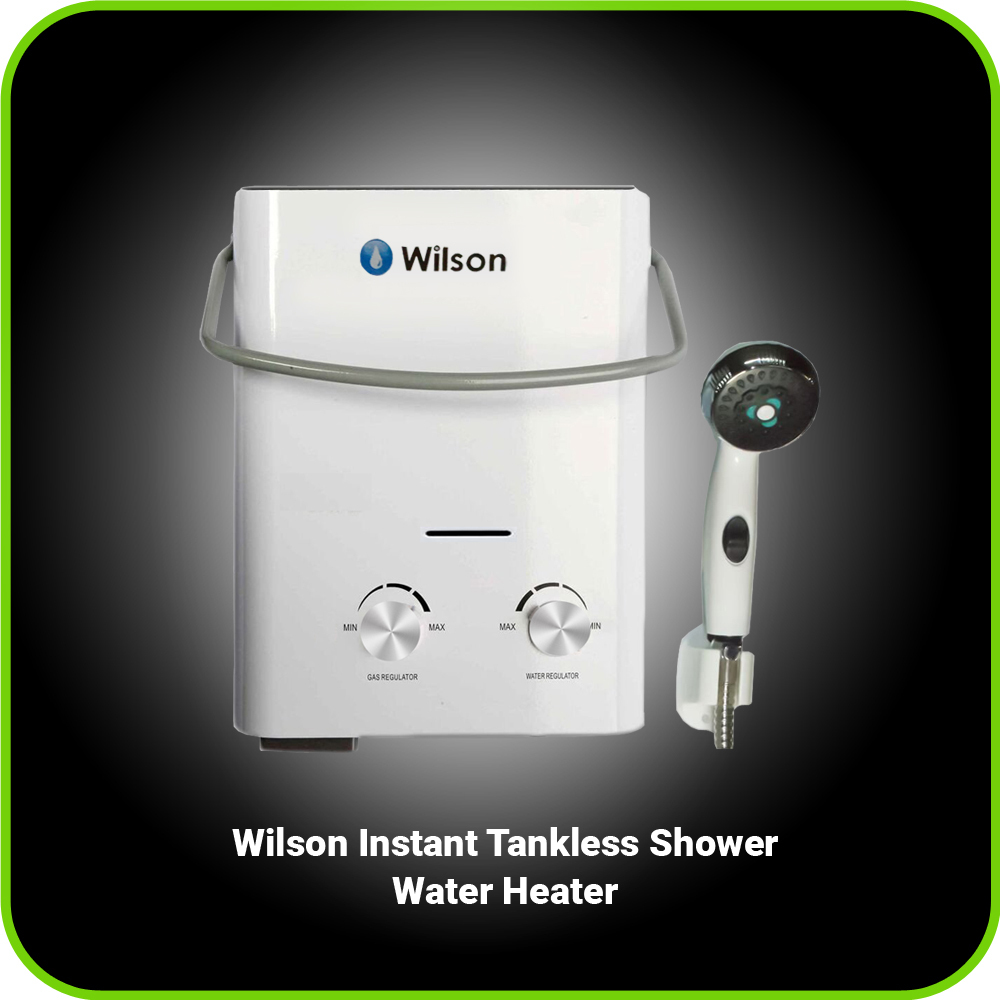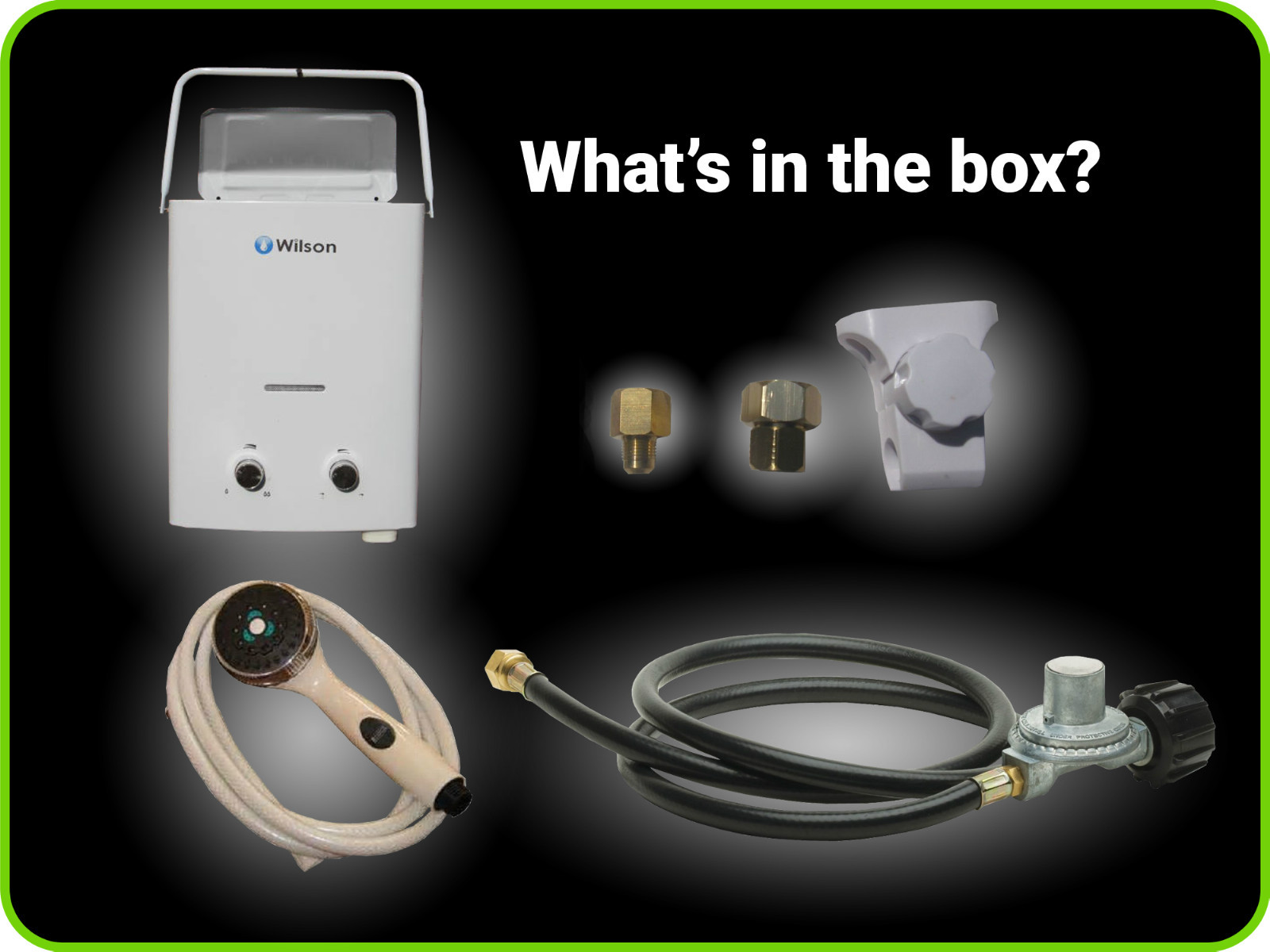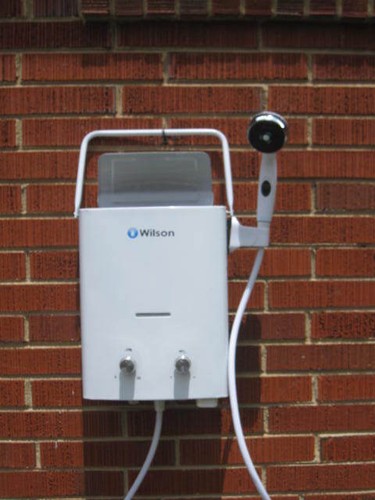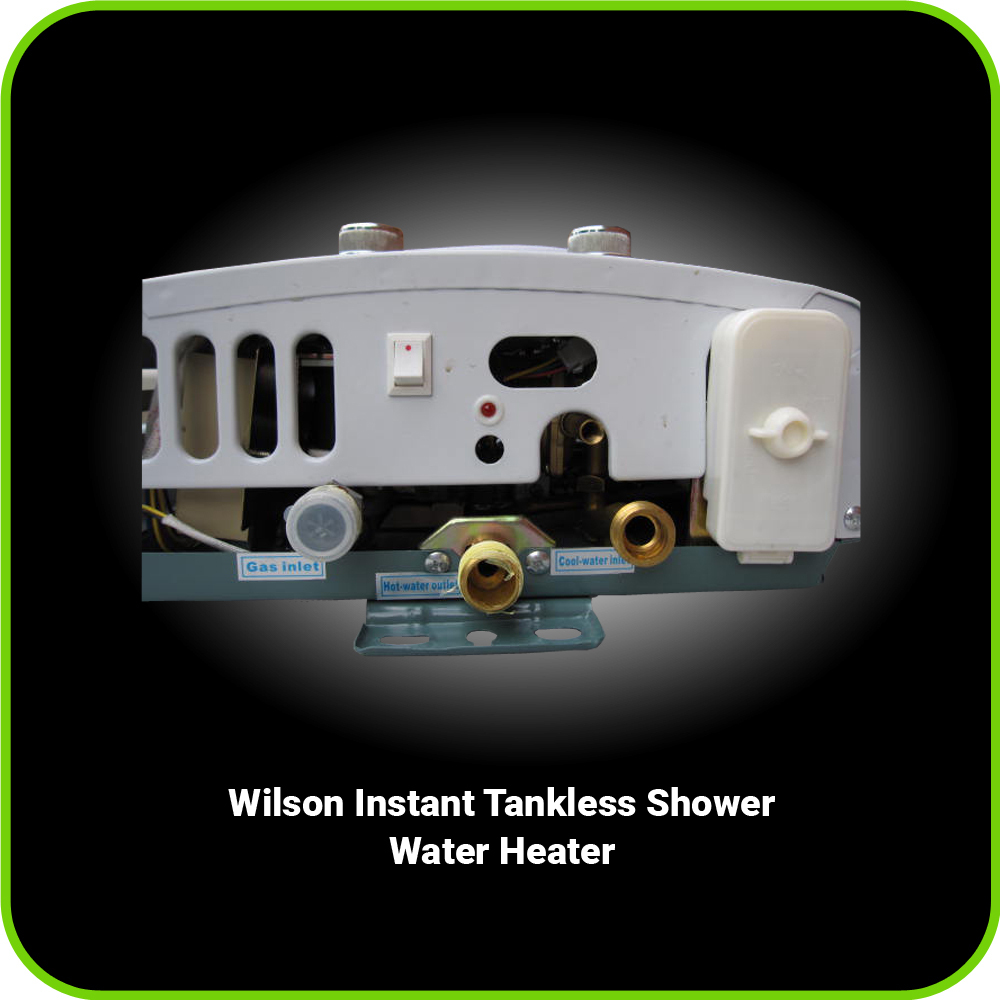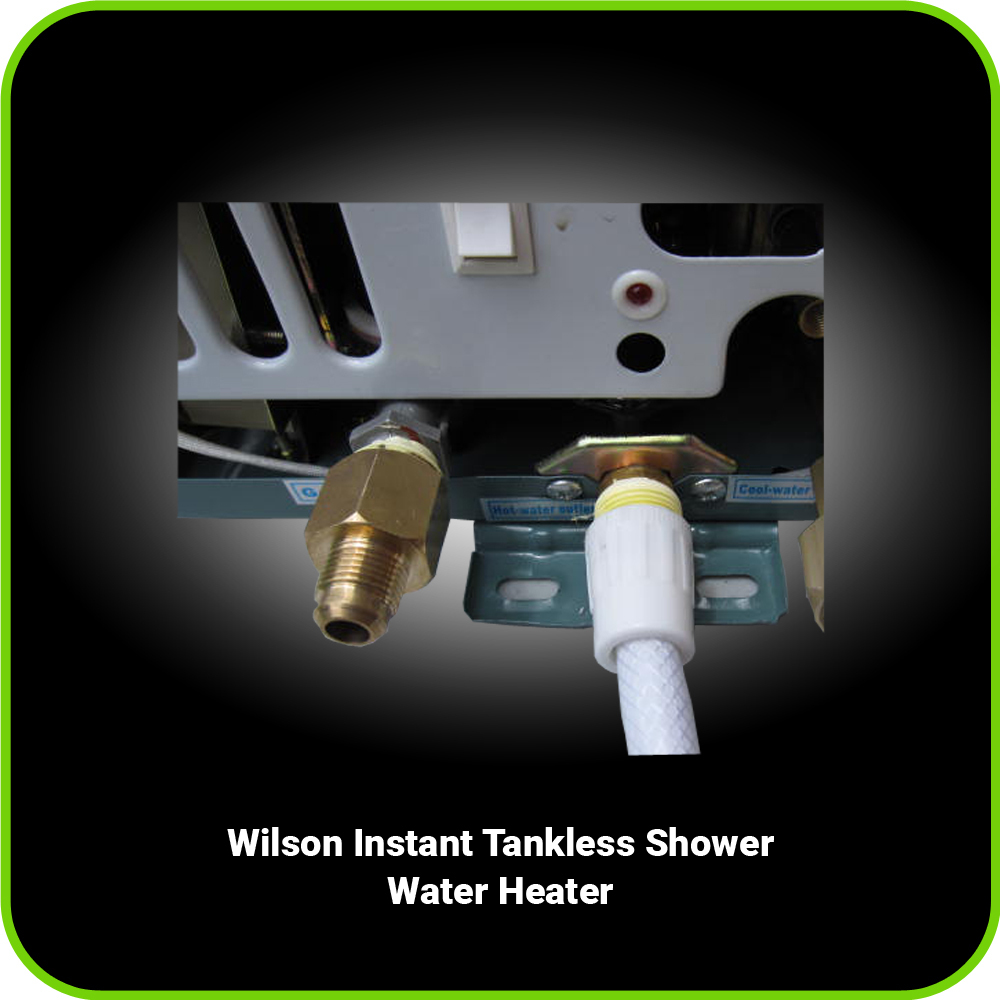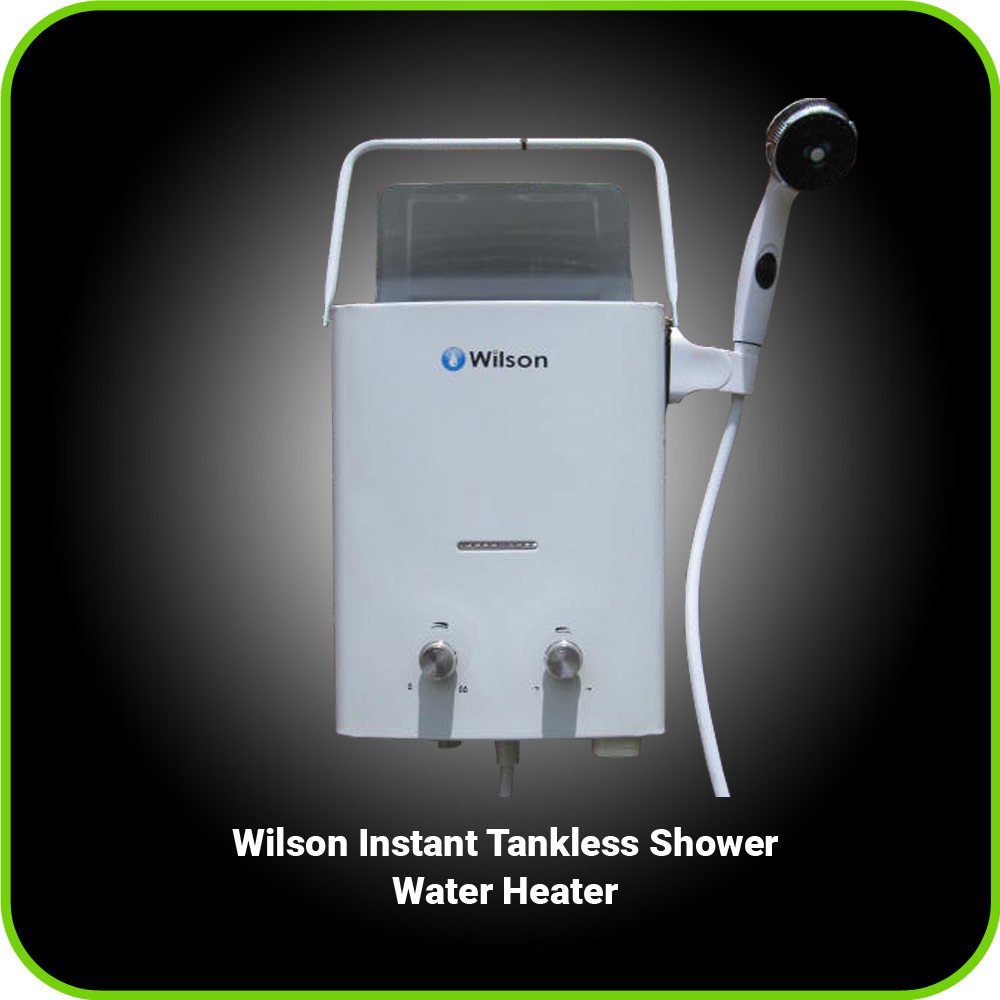 Item Description
** FOR OUTDOOR USE ONLY **
– SLEEK MODERN DESIGN : Includes hose and CSA regulator for attaching to standard LP tank,Garden hose adapter
– 20-80 PSI of water pressure ; Adjustable water temperature from 80-150 degrees F
– BATTERY – OPERATED FOR USE OFF THE GRID : Because the heater's flame ignites by battery, the Wilson Heater is a handy backup water source when electricity is not readily available, making it ideal for use in emergency situations, as well as on camping trips. The heater requires two D-cell batteries (not included). The unit requires a minimum of 20 PSI of water pressure and maximum of 100 PSI.
– LIGHTWEIGHT FOR EASY PORTABILITY : At 13 pounds, the WILSON heater travels easily to cabins, barns, and almost any off-the-grid location. Use it to take a hot shower at a campsite, rinse off after a day at the beach, or to wash your pet. Its compact size keeps it out of the way, allowing for a convenient set-up outside your home for use by the pool or hot tub.
– EASY SET UP AND OPERATION : With all necessary fittings and adapters included, setting up the WILSON water heater is a cinch. To operate, the heater connects to a standard garden hose nozzle and propane tank (tank not included). Thanks to its automatic ignition, burners come on as soon as the water flows, so you don't waste a drop.
You are buying : Tankless Water Heater – Portable Propane LP Gas Hot Water System – Instant on Demand Outdoor Shower – Great for Camping, Cabins, Beach Cottages, Family Vacation Trips and More
Enjoy a hot outdoor shower anywhere with a portable tankless water heater.
Features
• Great for taking camping, to the beach or family vacations mountain cabins horse stables etc.
• Use it when going on hunting trips, weekend getaways or even at home. Can also be used for washing your car, boat or even your pets.
• Hooks up easily to a pressure washer for better cleaning for those deep dirty stains.
• Turn the ignition on with 2 "D" batteries whenever electricity is not accessible
• Included is the adapter to attach to garden hose and propane tank. (tank is not included)
• Simple to setup and use
• Ready to produce hot water in seconds. Shower head is already included
• Ideal operating range is between 20 and 80 PSI.
• Also works with a 12 volt pump to get the desired pressure. Dimensions are 14.5″ tall, 11.5″ wide, 4.5″ deep and weighs roughly 12 pounds. Small enough to make it easily portable from one location to another.
• The unit requires a 2 inch clearance from a wall and 1 foot side to side from anything flammable. It should also be 3 foot from a window or overhang and 18 inches from the ground. This unit will offer a 30 to 35 degree rise at 1.3 gallons per minute.
Don't be left with a cold shower, get a never ending supply of hot water anywhere you are!
Guarantee HIGH QUALITY!
Check out for more offer from BUBBLEBAGDUDE
WE OFFER MUCH BETTER PRICE!
Payment
We only accept payment via PayPal, a well-known, trusted, and secure way to make payments over the Internet.
Paypal allows credit/debit card payment and Paypal to Paypal money transfer
Shipping
This is then nicely packaged into a box and guarded with styrofoam.
We pride ourselves on an incredibly fast shipping record and many buyers have claimed to receive their items the next day! (JUST CHECK OUR FEEDBACK!)
Returns
In the unlikely event that you have any issues regarding your purchase, we recommend contacting our sales team directly rather than leaving feedback.
This will allow us to immediately respond and will resolve the issue much faster! All of our items are backed by a 30 day no hassle money back guarantee!
Contact Us