Description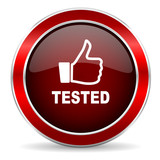 Free Fast 2-3 Days
Shipping
Camping Sleeping Bag Outdoor Hiking Gear Cold Weather Bags Tent Pillow Up To 5 F


The Coleman Big Game Sleeping Bag With Pillow is a great choice for winter camping and other cold conditions. With six pounds of Coletherm insulation, the Big Game Sleeping Bag will keep you warm down to -5°F. Measuring 40" wide by 85" long, the Big Game fits most people up to 6'5" tall. Made of 10-ounce cotton canvas cover with a cozy cotton flannel liner, the bag's full cover construction eliminates potential cold spots. For comfort and convenience, a 20"x12" cotton flannel pillow is included. The 2-way zipper allows airflow at the foot of the bag, for a more comfortable sleep. Two like bags can even be zipped together to make a double bag. The Big Game Sleeping Bag includes the Wrap 'N' Roll system -- just roll the bag into the attached carrier for easy packing and storage.
For temperatures 0 F to 5 F
Big and tall design for heights up to 6 ft. 5 in.
Cotton canvas cover and cozy cotton flannel liner
Full-cover construction locks in heat by eliminating quilting cold spots
Thermolock(TM) System prevents heat loss through the zipper
Patented ZIP-PLOW(TM) two-way oversized zipper plows fabric away to prevent snags
Unzip the bottom for extra ventilation on warmer nights
Roll Control(TM) Design makes folding quick and easy
Convenient Wrap 'N' Roll(TM) integrated packing system makes storage a cinch
Zip two together for double the room
Machine washable for easy cleaning at home
Dimentions: W:20.3 x L:13.8 x H:14.0 inches ; Weight: 11.0 pounds
OUR POLICY
Shipping Terms: Shipping is ONLY to the 48 Contiguous US States.. This excludes these locations: Alaska, Hawaii and Puerto Rico.

APO/FPO's are definitely excluded. PO Boxes: Please include a physical street address. Many items cannot be shipped to a PO Box. Your order will be delayed if a physical address is not provided. Expedited shipping is available for most items. We will contact you within 24 hours if an item cannot be expedited.

Terms of Sale and Feedback: Please leave us a good rating after you have received the item and are happy with our transaction. If there are any issues, please contact me first before leaving a neutral, negative or 5 star rating. Customer Satisfaction is our top priority!! We promise we can make you happy if you give us a fair chance.Thanks!
Returns: All items qualify for returns within 14 days of receipt. Please send a message through eBay if an item is damaged, broken, or incorrect so we can promptly track and resolve any issues,Buyer pays .
(Allmost None)

Out of Stock

: On occasion an item purchased may be out of stock or on back order. When purchasing, buyer agrees to accept a full refund within 48 hours of purchasing or the option to wait for the item to come back in stock. Inventory on eBay changes constantly and it is impossible to maintain a perfectly accurate count of all items. Please do not penalize us if we have to refund you! Please feel free to message us with the question "Stock?"
SALES TAX: In those States where State taxes must be collected there may be a separate invoice that follows the order and will be in a separate PayPal cover. The reason this is that the system is not programed for this is in all cases. Some of these States are but does not exclude others: Arizona, California, Kansas, New York, North Dakota, Pennsylvania, Texas and Washington.