Description
Have a question?
866-639-9320
Monday-Thursday, 9am to 6:30pm,
Friday 9am to 5pm
Coleman Pack-Away Portable Camping 4 Person Mosaic Picnic Table Set w/ Benches
WARRANTY! MOISTURE RESISTANT! FAST SHIP! 60 DAY RETURNS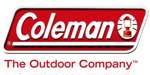 About Coleman
W.C. Coleman could see the light for the darkness. The young salesman was taking a stroll after a hard day's work selling typewriters, and spotted a new type of lamplight in a drugstore window in Brockton, Alabama. This new light burned with a strong, steady white flame and was fueled by gasoline. The standard lamp of the era burned kerosene and produced a smoky, flickering, yellowish light. W.C. was stricken with very poor eyesight, and was very interested in this new, steady white light that enabled him to read even the smallest print in books and on medicine bottles. Coleman saw potential in the new light, and through his vision a new company was born that would put America's farms and ranches in a new light, and would eventually make his name synonymous with outdoor fun.
The Coleman Pack-Away Picnic Table for 4 is lightweight (16lbs) and comes with a sturdy aluminum frame that makes it a perfect travel companion. This table is a self-contained storage unit as the benches lock within the table, and can hold an evenly distributed capacity up to 300lbs per bench. Plus it comes in a beautiful mosaic design.
On top of offering you the Coleman Pack-Away Picnic Table at a great price, we provide free ground shipping on all orders. VMInnovations is an authorized Coleman dealer selling new, warranted products! Please see our other listings, we offer a wide variety of outdoor & camping products!
Coleman Pack-Away 4-Person Picnic Table
Moisture resistant MDF tabletop on a lightweight, sturdy aluminum frame (not a cooking surface)
Lightweight aluminum table and benches lock together for self contained storage
All pieces store in self-contained case with handle for easy portability
Stylish mosaic laminate top
Frame: Aluminum with MDF prep surface
Table Dimensions: 35″ x 24″ x 28″
Bench Dimensions: 35″ x 12″ x 16″
Storage Dimensions: Folds to 35″ x 24″ x 3″
Carry Weight: 16.2 lbs (7.4 kg)
Weight Capacity: Supports up to 300 lbs. per bench
For light use only. Not recommended for use with stoves or extremely hot items. Table is not intended to support the weight of a person
Condition: New
Part number: 2000016596
Product Warranty: 2-year Warranty
Please contact Customer Service at (866) 639-9320 for additional warranty information.
Shipping Details
We Ship With
This Item Ships To
USA (Continental 48)
FREE
This item can only be shipped within the United States, no exceptions.
Most orders arrive at your door in 1-2 Business days FOR FREE!
With 4 warehouse locations nationwide your order will not travel far from VMInnovations to your home. Place your order before 3 PM Eastern and it will ship the same day Monday – Friday, excluding major holidays. Freight shipments may take additional prep time and require a phone number for delivery.
VMInnovations will ship your order to your PayPal Verified address provided. Please verify this address is current in your PayPal account before making your payment. Any address change request made outside PayPal cannot be guaranteed.
Please provide a physical address for delivery. We cannot ship to APO/FPO/PO Box addresses.
Shipping is FREE within the 48 continental states. Many items will ship to Alaska, Hawaii, US Territories and Internationally for an additional fee. Please check the Shipping and Payments tab above for rates.
VMInnovations can expedite most items Overnight or Guaranteed 2nd day. Please check the Shipping and Payments tab above for rates.
About VMInnovations
At VMInnovations, we specialize in a wide variety of products including car audio and installation products, consumer electronics, home audio, and sporting goods. Our goal is to deliver quality products to our customers at the lowest prices possible.
Why buy from VMInnovations?
The best products, the best prices

Our team works hard to find you the best bargins on the planet, and our prices and product selection reflects that effort.

Friendly, accessible customer service

Our dedicated customer service agents are here to help you, Monday through Thursday 9:00am – 9:30pm and Friday 9:00am – 5:00pm Central Time.

Super fast shipping

Most of our items leave the warehouse within 1-business day of your order. Additionally, we've teamed up with FedEx and USPS to offer the shortest shipping times and the most reliable service available.
Payment & Order Cancellation Information
Instant PayPal payment is the preferred method of Payment
VMInnovations also accepts Visa, MasterCard, Discover, and American Express
Sales tax is charged for Nebraska, Nevada, and Pennsylvania orders
Cancelling Your Order
To uphold VMInnovations' shipping speed, your order will be processed immediately. If you change your mind after payment is confirmed, we will do our best to stop the order, however, VMInnovations cannot guarantee the cancellation.
Our Returns & Exchange Policy
VMInnovations will gladly accept your return within 60 days.
Our returns process is simple and fast:
Notify our customer service team of the return at 866-639-9320 or Contact US

VMInnovations will quickly email you an RMA number to identify your return.

Ship the product back to VMInnovations with all original parts

Return shipping is the responsibility of the customer, and VMInnovations will pay to ship the replacement to you. Please include all original packaging and accessories with the returned item.

Our returns team will quickly ship the replacement or refund your payment

VMInnovations strives to maintain a goal of 72 hours service for all replacements. You will receive an email when the return is processed to notify you of your replacement tracking number or refund.

We understand you may change your mind and prefer a refund. We are happy to refund you minus our shipping costs or offer a 110% store credit to use on any item in our store.
var adlImgs = [];
var items = document.getElementsByClassName("mediaItem"); for (var i = 0; i < items.length; i++) { adlImgs.push({ "id": items[i].dataset.target, "src": items[i].dataset.uri, "pos": i }); } var curPos = 0; var g = function(a) { return document.getElementById(a) }; var setImage = function(item) { return function() { // g("vimeo_player").style.display = "none"; var vimPlayer = document.getElementsByClassName("vimeoPlayer"); for (var i = 0; i < vimPlayer.length; i++) { vimPlayer[i].style.display = "none"; } for (var i = 0; i < adlImgs.length; i++) { var parent = g("p_" + adlImgs[i].id); parent.className = ""; } var parent = g("p_" + item.id); parent.className = "active"; var itemSrc = item.src.split("+", 2); var src = itemSrc[1]; if (itemSrc[0] == "img") { g("img_main").setAttribute("src", src + "&w=1000&h=520"); g("img_main").focus(); } if (itemSrc[0] == "vimeo") { playVimeo(src); } curPos = item.pos; }; }; function addLoadEvent(a) { var c = window.onload; if (typeof window.onload != 'function') { window.onload = a } else { window.onload = function() { if (c) { c() } a() } } } addLoadEvent(function() { for (var i = 0; i < adlImgs.length; i++) { var item = adlImgs[i]; g(adlImgs[i].id).onclick = setImage(item); } g("imgNext").onclick = function() { curPos += 1; if (curPos >= adlImgs.length) curPos = 0;
for (var i = 0; i < adlImgs.length; i++) { if (adlImgs[i].pos == curPos) { setImage(adlImgs[i])(); } } }; g("imgPrev").onclick = function() { curPos -= 1; if (curPos < 0) curPos = adlImgs.length - 1; for (var i = 0; i < adlImgs.length; i++) { if (adlImgs[i].pos == curPos) { setImage(adlImgs[i])(); } } }; }); var playVimeo = function(id) { for (var i = 0; i < adlImgs.length; i++) { var parent = g("p_" + adlImgs[i].id); parent.className = ""; } g("p_vimeo_" + id).className = "active"; var video = "http://vimeo.com/moogaloop.swf?clip_id=" + id + "&server=vimeo.com&color=00adef&fullscreen=1"; video += "&au"; video += "to"; video += "pl"; video += "ay"; video += "=1"; var vimPlayer = document.getElementsByClassName("vimeoPlayer"); for (var i = 0; i < vimPlayer.length; i++) { vimPlayer[i].style.display = "none"; } // g("vimeo_player").style.display = "none"; g("vim1").value = video; g("vim2").src = video; g("vimeo_player_" + id).style.display = "block"; }